Make more Winning trades. Know when to Buy & Sell.
It's that simple...
Features

Trading
Learn a priceless skillset that allows you to read and trade the market to always come out profitable.  You can apply what you learn and use it to maximize profits on every trade throughout the day!  Trading is a skill set that will be with you for years to come.  When trading in this amazing community, you will never trade alone!

Community
Our Community is like no other!  We have a large community of active traders that trade each and every day.  We have chat rooms set up in Discord where we trade as a team!  We trade together, we win together, and we lose together! (however if you look at our team profits channel in Discord, we rarely lose!)

Live Trading
There is no better way to learn to trade than by joining a live trading session with CK himself!  Our team holds live trading sessions that you can actively watch and even trade with CK.  During the session he teaches what he is seeing in the charts and you can see his trades in real time!  There is no better training than trading live!
Membership Subscriptions
CK Trading/BotJok
CK Trading is now operating under BotJok.com.  Please click the link below for membership options.  With CK Trading acquiring BotJok we made the decision to move our products and services over to the their website.  They have an amazing layout and user friendly site.  We are excited to make this conversion!  Please create your membership by clicking on any of the BotJok.com links.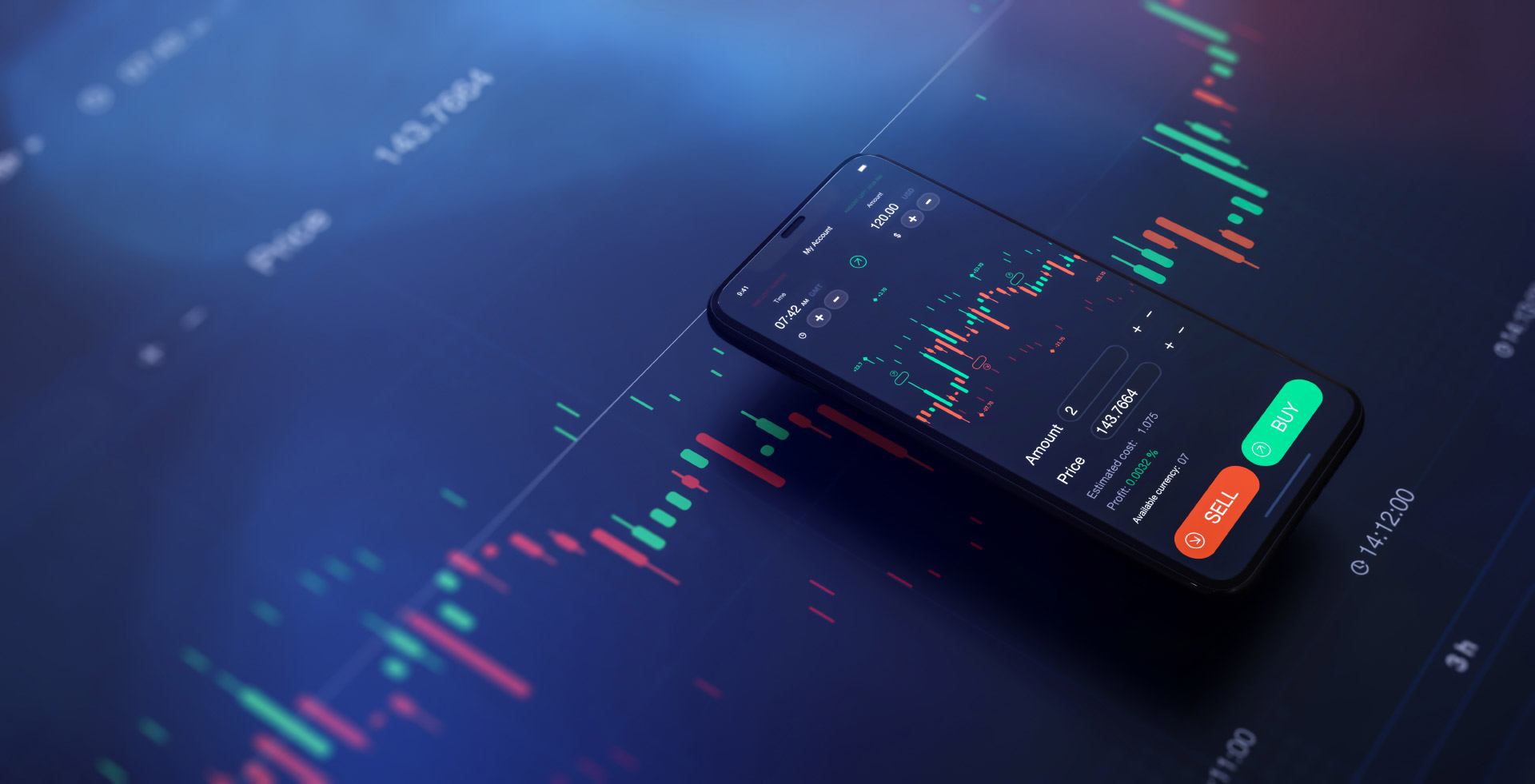 Why Choose Us
Our community is one that is a very active, supportive and positive and is growing each and every day.
Why stare at charts all day or watch videos online on how to trade when you can learn from a community with a proven success record!
There are people out there that spend every hour of every day staring at charts trying to figure out not only what they should invest in, but the exact entry & exit points to do so.
Many of you have full time jobs, or very busy lives.  Many people in our community work full time jobs and still trade profitable!  The skillset CK teaches can be learned in weeks or even days.  We have members in our community who have only traded for a few weeks/days who are trading profitably each and every trade!
Join our team and let us do the charting work for you!
Testimonials
Entered long yesterday DCA once bounced off the bottom when I saw it coming up set my take profit @ 200% woke up with little more confidence thanks CRYPTO_KING_GA3 for encouraging me to get back on that horse. Thank you CRYPTO_MANDI for answering all my questions and TA . Thank you CRYPTO_NICK I have watched you grow since last November and I am riding on your shirt tails
- Scotty L
CK, I just wanted to thank you for the encouragement and the challenge yesterday to ask, speak out and write down my goal for the week. I'm like quite a few of our other team members in that I own a business and it consumes a lot of my time so I haven't had time to trade the way I'd like for close to six weeks. I asked the Lord to give me wisdom as I set a goal to make $1000 trading this week and today being the first day of that endeavor I was able to get off work right after lunch and come home to trade. I only made 4 trades but they were all good and I netted $654 after fees on the first day. I left plenty of money on the table but, I committed to protect my profit and close a good trade and wait for the next good entry. Thanks for all that you and the great team you've assembled do for us brother! You're making a difference in a lot of lives and it is appreciated more than you'll ever know!
- Pace
I will like to say a special thank you to CK and all the TEAM for teaching me how to trade. This has change my life. I don't trade on bexplus anymore as I have started trading different assets BTC,gold, and other materials. THIS HAS CHANGE MY LIFE. Iim so grateful to this family and I'm willing to keep learning and never stop. Thank you team thank you family
- Brian B.
Of course CK is incomparable in knowledge, passion, and work ethic I'm so grateful for this amazing group he has built !! In what he has built the trading room is an absolute gem. Every time Ck jumps in the room it's a master class on so many levels and subjects. But I'm also so grateful for people like you Cappy, Nick, Mandy and Pepe just to name a few ,that help so many inside the trading room
- Kristecorqt
love this format and structure has been so helpful, it teaches you everything in order, when I first started I was looking for all this information , as I would constantly looking for answers in the lives etc.. even all the current videos that were up, and other places outside CK now it's all in order and easy to access as many times as I need as I need…. Thanks so much!
- FPaula
I've been watching most of the comments from the new members. I'll say I've been with this team for 3 months now. I would like to stress for the new folks here, if you want to make money, get OBSESSED with making money… READ like you've never read before. I read more in 2020 and 2021 then I've read in my entire life combine. You will not be spoon fed in this group. We are all here to help each other, but you should be obsessed with helping yourself by reading and learning all the new tools this group has provided. You have made an investment here ($195 – $2500 depending on the program) so make the absolute most of your investment. Watch the videos, read investment content, stray away from other social media distractions. Let the family in this group be your new distraction. This one will make you money, TikTok and FB will most likely not make you a dime.
- Joey B.
Learned a great lesson with DCA and hedging today it helped me out when the market turned around on me. Such a valuable tool to have in the arsenal I didn't lose money when things went red and even made a little profit this is getting really fun team!! thank you all for everything everyone contributes.
- Mr. Blanco
I'm not going to lie i screwed up a lot when i first started a month ago. I lost ALOT due to my ambition and lack of knowledge. but this move to discord and having everyone positive in here has given me new life. Amazing group of people and a great teacher
- JStevenson
I am so grateful to CK and all the members of this group. I came in a month ago knowing nothing about trading. I never thought this was something I could ever do. I have learned so much in a short amount of time, I have implemented all the training's, reading the books that are suggested and I am so proud of myself because I am succeeding in every trade, even taking trades without a signal. This group is one of a kind, we help one another no matter what. No one is left behind. This is life changing & highly recommended.
- M.King
CK I just have to say signals have such a high winning.  Just have to use risk management and you really can't lose.
- A.Patel
Good morning. Want thank CK , Nick, and all others for this Discord. Used todays SIGNAL and scalped for $500 profit. Much love to all!
- D.Perez
I have to say the team profits channel is by far my favorite channel. I look forward to seeing this channel every time I open my phone!!!! All these wins are so inspiring!!!
- C.Nick
Hello Team. I'm having a surreal moment. I'm attaching a video of my trades today. Literally all green . Two weeks ago this was all red. This group and CK have helped me tremendously. That isn't to say that I won't have red days but I'm happy about the progress.
- T.Dunlop
My P/L is all green since the new tools. I'm embarrassed to show the before suffice it to say it did not look like this. Small wins but so grateful to be on the right track again. All green there today too!!
- J.JMA
Just exited a trade I did while there were 20 teenagers at my house (had to escape for a bit LOL) Small deal, but green. This week (after applying DCA) I am 41/44 trades. 93% of trades profitable. The 3 I lost were when I hit the wrong button. Thank you <@CRYPTO_KING_GA3 for all the help and support.
- Dean.J
I just showed my son that someone made over 1 BTC in a couple minutes so he recommended me to pay CK for escalated classes so i can do that.
- J.Stevenson
CK this is awesome. THANK YOU when i heard you say 2 months ago it was like printing money I was scratching my head saying how. Now I see what you are talking about and I still have so much to learn. I cant wait. Nick thank you for your help, you guys.
- J.Stevenson
Good morning Team. I started early this time lol. 3 out of 3 green trades. Off to my 9-5. Will trade later By the way, DCA is a gem.
- T.Dunlop
Hey… dug myself a big hole before… but I am digging myself out of it… with your help. Love trading with u guys!
- D.Ivankovic
When I joined the group back in June I knew nothing about trading.  After just 3 short months I feel like I can trade any market!!  CK takes the time to help everyone in this community even by scheduling 1 on 1 meetings often.  At one point about a month ago I had a hard time reading the charts.  I reached out to CK and almost gave up.  CK immediately asked me to join a 1 on 1 call and he would take the time to see what I was missing.  After about an hour of his time I seen what I was missing!!
On top of this he taught us all a new technique that is simplified.  Since then I have got 78/80 on my trades!!! I really fell like I cannot lose now!!!
Thank you so much CK for everything you have shown me, and the time you gave me, and not allowing me to give up on my dreams!  After the past few weeks I feel like my dreams are just within reach!!
- C.Nick
Guys last Thursday was my last red trade. From there on it has been all green. If we follow the rules that were taught and have patience the sun finally rises. And I failed and lost bog time and got back on my feet. So lets keep learning. BTW I had to cut and edit in order to grasp all the traded but there was no single red trade in the middle.
- F.Samsing
With 2K I am up 189 bucks…..my savings account I was earning .08 cents…..!
- R. Oyler
My first day trading live. Thanks so much for all the questions, answers and support. I have learned a ton. I love this group!!
- Mike K
Had a great day today. Did about $1,300.00 today.
- Larry C
Well that was an interesting Long that I rode this today for CK Signal. Made $250 even if it was on Simulation. Boosting my confidence everyday!
- Randy K
I JUST WANT TO TAKE A MOMENT TODAY (of all days) TO PERSONALLY THANK YOU FOR HOW MUCH YOU HAVE TAUGHT ME. 3 MONTHS AGO I KNEW NOTHING. SINCE THEN I HAVE GOTTEN BETTER AT RECOGNIZING GOOD TRADE SETUPS. ALSO BEEN LIQUIDATED A BUNCH. FINALLY GOT SOME TRACTION, BUT WAS MY LOSING TRADES WERE EATING MOST OF MY PROFITS. AFTER A 20 MINUTE CALL WITH YOU THAT ALL CHANGED. YOU GAVE ME THE TOOLS TO TAKE A BAD TRADE AND MAKE IT GOOD. SINCE THEN (the last 9 days) I HAVE GONE 56/60 TRADES GREEN. ONLY LOST 4 BECAUSE I HIT THE WRONG BUTTON. SERIOUSLY CANNOT THANK YOU ENOUGH FOR ALL YOU HAVE DONE AND CONTINUE TO TO DO.
- Dean.J
Hi Guys, today it is my first day trading by myself using CK signals. I got to say I was all night awake learning from your videos, this morning before work I got the signal and I wanted to try and I feel very happy because was successful. I just want to say thanks
- Rafael C
CRYPTO_NICK   I finally took a confident trade just now closed a 63% profit trade. After tuning into the chat earlier today, I used the rules discussed, ended up with 5/5 indicators watched the uptrend in a channel until it ended about 55171 then took my short and rode it back down, todays chat helped me make this trade, Thanks again
- Craig S
First day trading today. Small wins but all green for my 2% today. Just finished all of the training yesterday. What a blast!!
- C. Journey
Hey they got me fixed up! I just want to commend you and your guys for the fantastic customer/client service! If I had not already invested so much money in the other groups I would be upgrading my service with you guys. Not to say I won't, it just will not be as soon as I would like!
- Shane G
Your guys are frigg'n awesome! Crypto_Alex was so so helpful, I can't tell you how grateful I am. I'm a retired systems CTO, I built a good team, man, I have to say… you guys were better, and my guys were good! I truly made the right choice joining your team. You resonated with me on TikTok and I started following. Then I was like ok, this guy has got something here. –
- Henchman
10 for 10 today team. Happy I exceeded my 3% daily goal and today I officially have surpassed my 3% average profits for the month of Oct! God bless you @CRYPTO_KING_GA3 … I remember you coaching me not to give up to keep my money in play to compound my winnings, and here I am. Thank you:
- Anthony H
Guys I just made 3,000 dollars today…. it woulda taken me a month to make that at my job…I am beyond blessed to have found this amazing group and I thank each and every one of you especially @CRYPTO_KING_GA3
- S. Moonsoldier
I have found everyday to be another valuable day of learning. Just reading the discord, watching the charts, and doing the simulator. I have learned something from everyone who takes the time to post on this discord. CK has a great system here it seems IMO!!
- Robert M.
I'm new to the group. CK training is working. Yahoo!!!!!
- John W.
I hope I'm a millionaire by the time I'm 22, love this group it's life changing and I haven't even been here for 2 months haha!
- Stone.TV
CRYPTO_KING_GA3, I want to thank you for your help yesterday in the training room. I followed your signal this morning and with yesterdays training, I was able to pull 260% on a trade this morning. I know this is not normal, but it comes at a time when I was quite frustrated. Thanks again for helping all of us.
- Ticker
You're a blessing from above. Thank you CK for everything! So grateful to be here!
- M. Cazar
Thank you CK and team for your awesome support and guidance. Love it here.
- N. Church
CRYPTO_KING_GA3,  thank you brother I appreciate you so much. That alone will help my family so much, its a gift i want to give them freedom truly a blessing this opportunity to take my own life in my hands and take myself out of poverty.
- N. D'on
CK and the entire crypto team are so genuine. They truly want to teach us all to fish and to fish WELL!!
- N. fwslb
CRYPTO_KING_GA3, thank you for the live trading session this morning. The knowledge gained in these hour sessions is more valuable than the money made during the session . . . and we made some good money this morning. Thank you!!
- L. Reboot
I'm very thankful for being part of this room that you put together. I was confused in the beginning and this room sharing knowledge has helped me out so much. This team you put together is amazing. Thankyou
- Mudman M.
I started live trading since Nov 3rd…with almost 18k between 2 accounts…I have made a total profit of 12k and that isn't me trading everyday…I been traveling and on thanksgiving vacation with family and stuff.
- Cappy
I thank the lord for this positive group every single day and CK and the team, The internet nowadays is such a dark negative place full of hate but I haven't found one person in here who isn't positive and helpful and absolutely grateful for this amazing opportunity we are apart of! You guys all are absolutely awesome and consider everyone in here family!
- R. Farbux
I have been here since Sept I think and it has changed my life…I am on goal to retire from my real job next year because of it!
- Cappy
I'm a busy man I have 3 business to run and a church calling to serve and been here for few months and is the best thing I have done. Give me a full understanding of the crypto world and is Awesome thank you CRYPTO_KING_GA3 And also making my earnings multiply
- Michael
So just encourage new people in group… from my first date of joining up to today (by price of btc now) made a profit of 688$
- Dado S.
I Just had Christmas with the family and showed them the profits! THANK YOU CK AND TEAM. One step closer to financial freedom for my children.
- James S.
We in the right place 4 months in and must say I didn't expect to be where im at as far as reading charts, CK wasn't lying about it being easy.
- Salty C.
Yes, nobody has the support system like we do! Fortunate & Thankful for sure.
- Terra F.
Very blessed and proud to be apart of this group and the opportunity that has been given to us.
- Vinny
I ….dont know jack…. faithfully trusting the CK boys !!
- Mr G.
strongly recommend joining the live trades with CK any opportunity you get. He will give you gems that you wont get in a book or video.
- Ron M.
Just Back and i can confirm even when the wife drags me out, My Short cashed me in $$$$$  So Happy Thanks
- Deano
No room to introduce ones self but I'd like to say hello! l really really thank the creator of this group for creating this opportunity and having such an awesome support team .. makes on boarding smooth — I've been lurking in the Discord and living in the bot discussion channel for a week (in case a question I may have had has been answered) & watching training videos to learn as much as I can – I am looking forward to fully funding and joining the live trading and educational component as full time trading is the ultimate goal for me. My bank transfer will finalize tomorrow and i will be in the game . Seems best to have more than one bot but I am here to learn & will be lurking and learning in the trading floor next. Always a student THANKS AGAIN
- Forexnewbie
I LOVE this team and I feel extra special to be apart of it
- Rachael
Very impressed with CRYPTO_KING_GA3 training methods. This method is very easy to understand. I just started to simulate trade today after watching the videos. #1 key is I had to be more patient. I'm getting excited to live trade. This community is setting me up to be a better trader. Thanks! Lets keep grinding
- Virginia W.
Also if CK announces he will be trading at a certain time make sure to be in that room at that time. Invaluable
- Eddie
My confidence level increases a little more every time I trade live with you. Thanks for all the guidance!
- James H.
Gents – Bravo!  Streamlined and SUPER simple. Nice work! Now lets see what this ETH setting can do!
- Brian B
Just off work and saw the Nice balanced AG trade today.I'm up $973 total from the get go. No haters here.
- Steve
I had been looking for people with the same interests and drive regarding crypto and success and good living. I found it here finally!! Thanks CK family!!!
- Andrew T.
Today has not been great, but there's always tomorrow! Thank the team, have a good night fam, keep the faith, keep learning and be safe!
- Ruthi D.
Thats the best part of this group.. Absolutly no limits to what we can achieve with this team!
- Dru
Gotta love making money while you sleep!!
- Kevin C.
Good morning family nice to wake up to A little profit and back into another trade
- Cord
Trust and patience….CK and team have it….and we have them.
- Robert M.
Yeah being new to live trading I'm getting more confident and using more indicators to confirm, last year I tried and looking back I had no idea what I was doing
- Virgina W.
Trust the team Trust the process! My two cents.
- Bzambrotta
Sounds about right. For the newbies, trust the vet here, we have seen it time and time again, you just need patience
- Anthony H.
I know I will eventually but it's a patience game and in the meantime I learn and try to be better at this craft. Just closed my own trade 0.2 at 80% because that's what I learned to do here. That's where the money is.
- Mario C.
I can tell the team has been working their butt of in this chat and even more so behind the scenes. If this wasn't the case then I would be worried… But I have complete confidence that we have all made the right decision.
- Epic
I will have to say I'm very please I just done my account balance minus speak my deposit and I made 0.01599825 btc I am at the market price now that's 700 bucks to literally  but sit here and watch it and learn so I want to congratulate the whole entire team for everything that I have done for us know where else you're gonna stick your money in and make this kind of profit
- Cord
I hate to sound like a broken record, but I have been with this group a little over 2 months now and the teamwork here is amazing. CK, Nick, Josh, Alex are amazing. Thank you for such a great experience.
- Matt
Guys all I want to say is I started mid December at .0997btc and now at .1205…for those talking crap out there they are missing out on what the team has put together and continue to Assemble for us, beyond grateful THANK YOU CRYPTO_KING_GA3 CRYPTO_NICK CRYPTO_JOSH CRYPTO_ALEX
- Salty C.
Most traders would DCA'd already, but  just patiently waiting and protecting our margin.
- Anthony H.
I just want to step in and say thank you to this community and Ck for putting it together with his team. I've had great times in discussion amd just watching discussions. I'm struggling with the indecision of taking a break. But that's here not there for you fine people to make the decision I just wanted to really thank everyone for the constant support level.
- Fallforward
CK and the team are genius!
- Conway T.
Yes there is a lot to learn but there are many people on here that will help and guide you. On the trading community its an open voice forum to talk about trading techniques really anything while people are live trading together. jump in there introduce yourself there are people in there now.
- Jake
Loving all these trades
- Rachael
This community is very rare. It's very awesome what everyone is doing
- Fallforward
I'm so excited and eager to learn and master this new trade. I look forward in learning from each and everyone of you.
- Farmerrick
I was very lucky to get in on the community tonight. Nick rocked the house just helping out a few folks with questions on chartlines and doing the preliminary set ups before Trading! Awesome sauce!
- Edge777
To the whole CK team, words can't describe the dedication and commitment you all have. Tenacity at its finest! Appreciate you all!
- Thinkclinically
Exciting stuff! Appreciate this team
- Tony P.
This is great. Thanks for all the teams hard work!
- Jake
thanks so much for your hard work.. it is GREATLY APPRECIATED
- Wayne E
Excellent. Super excited. You guys do an amazing job and we are all very thankful for it
- Bzambrotta
Thanks to the trading room and the valuable information I get daily, it would not have been possible. I've only been trading for about 3 months but my learning curve has gone through the roof. I'm barely scratching the surface on what I should know but keeping my trade decisions simple and disciplined is the answer. Looking forward to much needed learning and training in the future. If I have any advice for newbies just live in that trading room and trade with ck as much as possible when he's live
- Eddie
Sounds promising, thx for continually trying to improve. Well done
- MrG
CK, just a quick shoutout to you.  You are the real deal, your compassion for people is genuine. Your willingness to help people…help themselves is amazing. Thank you and your team for all you do….
- Rick P.
I learn more and more every day from you and this group thankyou to all!
- Mudman
Ive been impressed with my 5 min script!!! Definitely starting to feel like beta again
- Ace
Was out with my son this evening and came home to a nice quick win! Love it!
- Brian B.
Honestly live trading will outperform any bot. Trade in the room. Your IQ will skyrocket immensely in the first week. So much help and great info there.
- Eddie
I nearly panicked closed Nick, but someone walked in my office and distracted me… it then shot back up so I missed…. Plus I think it's more intelligent than me…. And like the wife it knows best
- Sho4pry
Thank you. But all the credit goes to CK. I learned the skills I have now from him. All I'm doing is passing on to everyone what he has showed me.
- Cappy
Just food for thought Cappy is Mandy and of course ck are practically there own bag of money bots when their in the room !! The knowledge and insight they drop does nothing but make bags!!!
- Kristecorqt
Man this indicators almost spot on I've been back playing in a simulator room I just made a quick 30% scrape not bad good job guys
- Cord88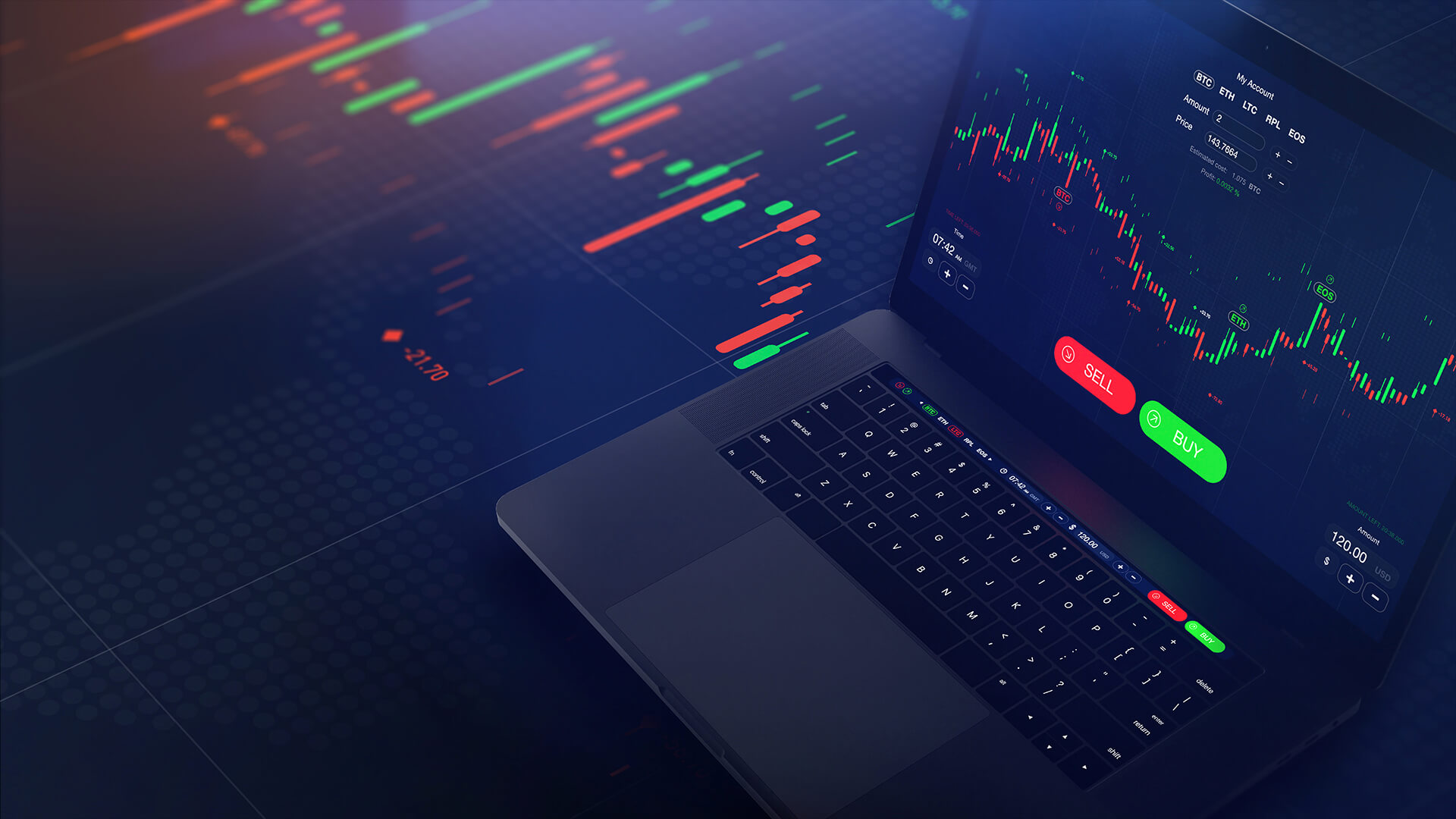 Frequently Questions
How do I access the CK Trading Institute Circle Community platform?
Once you sign up for the membership plan you will  then you need to log into our website and click on Account.
You will see a blue button on the bottom that says Connect to Circle. Follow the instructions and it will automatically create a Circle account.  Then you will be redirected to log into Circle by creating a password.
Please visit our Circle tutorial in our Training Videos section. (Updating Soon)
When should I be concerned about liquidation?
Liquidation only occurs when trading on leverage.  When your trade becomes a negative balance equal to your account balance your account will be liquidated.  (Liquidation is not on Spot)
What hours do people trade in the trading room?
People are in and out of the room 24/7. We have people all over the world.  We suggest to trade at high volume times and once you hit your daily target goal stop trading.  CK has started a trend to trade in one hour blocks a few times throughout the day.
Where are the Events held?
All Events are held in our Circle community platform.  You can see all upcoming events under Community Events in Circle.
Where is the Automated Buy/Sell Signals located?
We are proud affiliate partners with BotJok.com.
Our education is based around the Indicators and signals provided by BotJok.  Their Indicators are the best you will find!  This is why we chose them… because their indicators win!
Why do you need us then?  At CK Trading Institute we teach you how to read the indicators and get the most out of them by creating rules to keep you on the right side of the coin!
Unable Login to your Account?
Click Lost Password and insert your email and click the Reset button. This will send a reset password link to your email. Make sure to check your spam/junk folders also for the email.
Are you locked into a Membership if you sign up?
Monthly memberships can cancel at anytime.  Refunds are not issued for unused time on the monthly memberships.
Yearly memberships can cancel anytime.  Refunds are based on the month following the request to cancel.
How can I upgrade my membership?
You can upgrade your membership by going to your Account Dashboard and going to Manage Membership and can submit the request there.